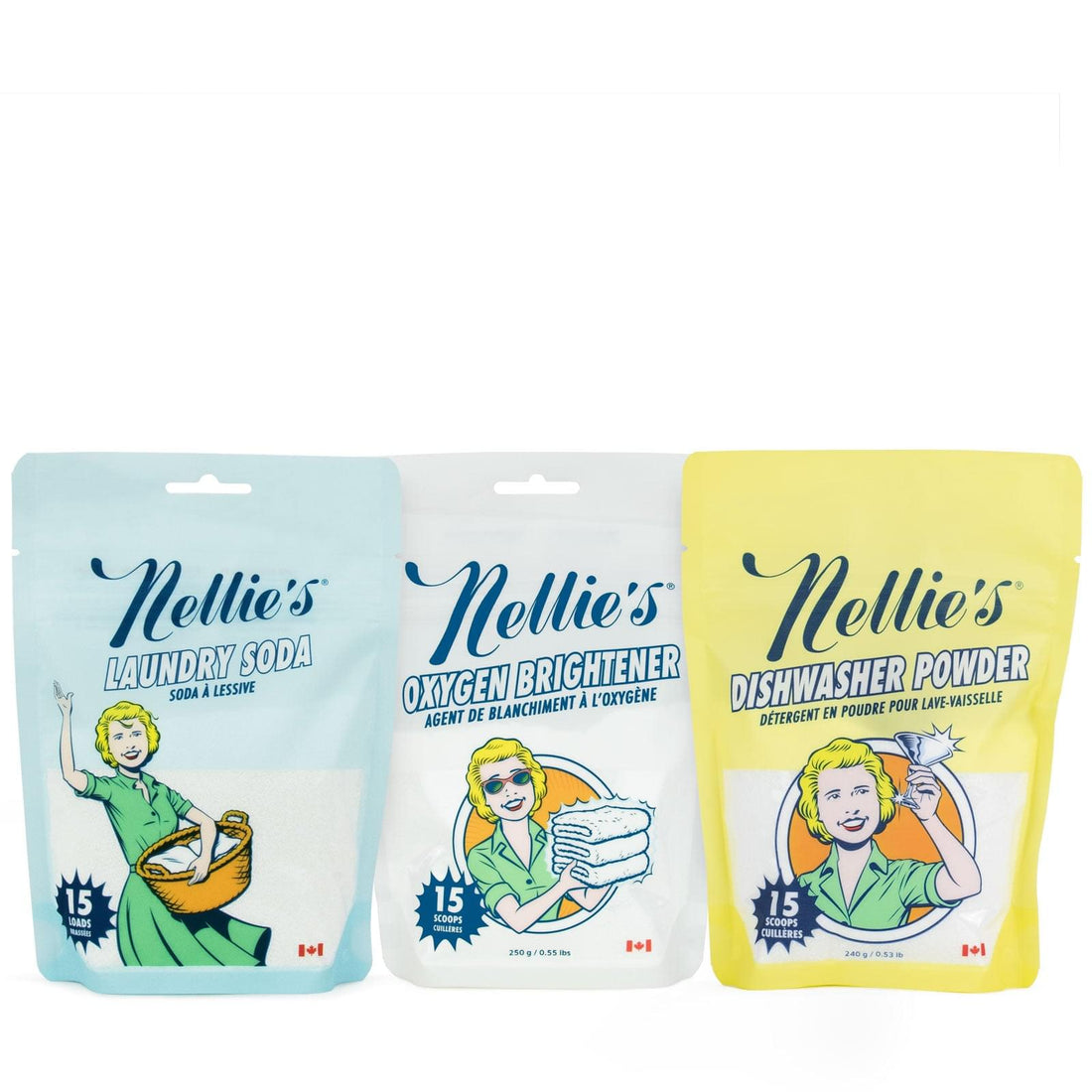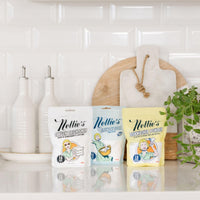 Brand new to Nellie's? Or just have a crippling fear of commitment (those are the only two options). Either way, we've got you covered! Try out a few of our all time faves before 'taking the leap', with the Nellie's 'Try It' Bundle - and see what all the planet friendly fuss is about.
With 15 scoops of product per pouch, you can affordably try our best-selling, planet friendly, simple, and effective powders.
Nellie's Laundry Soda, Oxygen Brightener and Dishwasher Powder are the perfect starter products when switching to a greener clean.
What's Included:
1 x Laundry Soda (15 Load Pouch)
1 x Oxygen Brightener (15 Scoop Pouch)
1 x Dishwasher Powder (15 Scoop Pouch)